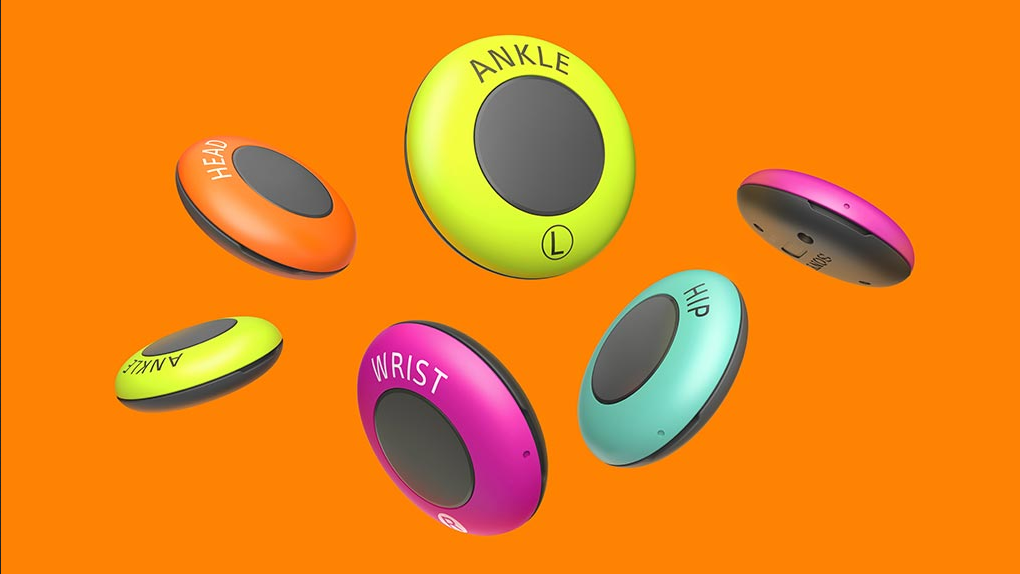 Sony released a portable motion capture device mocopi
Sony released the portable motion capture device mocopi on November 29, the device is pancake shaped, 32mm in diameter, 11.6mm thick, weighing 8g, only need to wear six mocopi in the head, arm, left and right wrist and left and right ankle using special straps and clips to achieve 3D full body motion capture in any position. mocopi built-in accelerometer and angular velocity meter, support IPX5 waterproof and IP6X dustproof; through Bluetooth connection with cell phones, the maximum communication distance of 10M, the official endurance of 10 hours. When using mocopi, you need to download the corresponding app on your phone for pairing and calibration, and you can export 1080P@30FPS h.264 video or action data in BVH format. Motion data can also be imported into Unity, MotionBuilder and other software for secondary creation and development. The mocopi App is currently compatible with six models in the Sony Xperia series and iPhone 12 and above (excluding the two mini models).

Twitter's earlier 5.4 million user data leaks revealed
While Twitter said earlier this year that it had no evidence that more than 5.4 million pieces of user data had been exploited due to an API vulnerability, a recent report suggests that the data, which included users' cell phone numbers and bundled email accounts, has now been leaked on hacker forums, along with 1.4 million pieces of personal information from frozen Twitter accounts. The report also points out that the same API vulnerability can still be used by security experts to obtain more records about Twitter accounts.
ZTE Axon 40 Ultra Aero Edition officially launched
ZTE officially launched the ZTE Axon 40 Ultra Aero Edition on November 29th, which features a 6.8-inch, 120Hz intelligent high refresh rate AMOLED flexible curved display with 1.07 billion colors and 1440Hz high frequency PWM dimming; Snapdragon 8 processor, UFS 3.1 storage and LPDDR5 memory, 5000mAh battery with 80W super fast charging; 64MP triple main camera design with 64MP custom IMX787 super humanities main camera, 64MP custom IMX787 super wide angle main camera and 64MP periscopic telephoto main camera. The 64-megapixel custom IMX787 super wide-angle main camera and the 64-megapixel periscopic telephoto main camera.
PlayStation exclusive racing game "GT Racing" series producer Kazunori Yamauchi recently said in an interview that the Polyphony Digital development team is currently "working on" porting the GT racing series from PlayStation to PC platform. According to the plan previously announced by Sony Interactive Entertainment, about half of the PlayStation games will be released for PC in the future.